Mall Events
2nd Annual Reindeer Dash!
Saturday, November 9: 8am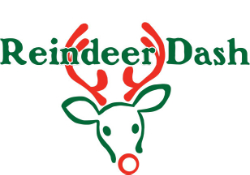 Hamilton YMCA 2nd Annual "Reindeer Dash" 5k
at Academy Sports + Outdoors at Hamilton Place
The 2nd annual "Reindeer Dash" a family friendly 5k will take place Saturday, November 9nd at Academy Sports + Outdoors at Hamilton Place. The run begins at 8 am and the course will wind through the 200 acre shopping complex. The event ushers in the official start of the holiday season and precedes the annual Hamilton Place Santa Arrival parade slated to begin at 11am.
Katie Lyle, Executive Director at the Hamilton YMCA branch stated "This is such a fun way to kick-off the holiday season and stay active and healthy!" Lyle noted that all money raised benefits this year's Community Support Campaign which funds numerous programs including; Y-CAP, academic enrichment programs and family scholarships for membership and programs. "For those who may not be ready to run a 5k, we invite you to join our 'COUCH to 5k' program which will have you race-ready in just 8 weeks," stated Lyle.
Advance registration is $25 per person, $30 after October 15th. Teams of 10+ are more are only $20 per participant. 1st place winners in both the men's and women's categories will receive a $250 gift card from Academy Sports.
The YMCA will also provide free on-site childcare during the event along with family friendly activities before and after the run including a live DJ and a bounce house.
Volunteers needed! Click here to sign up to be a Volunteer!